SERVING HOUSTON IN THE HEIGHTS FOR 15 YEARS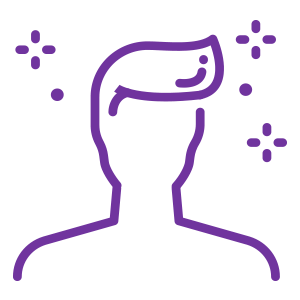 - SERVICE -
Cut & Color
Nothing makes you feel better than a good haircut and color. At Salon in the Heights we take every opportunity to learn the newest trends in hair color and cuts. No matter if you're seeking a specific look or aren't really sure what to choose, we can help.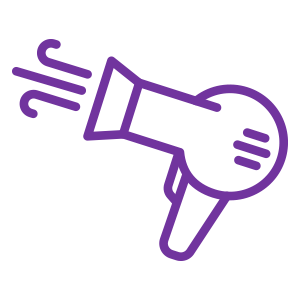 - SERVICE -
Brazilian Blowout
You can actually improve the condition of your hair with a Brazilian Blowout. These treatments create a protective protein layer around each hair. Great for all hair types and customizable too! Keep and define your curls or go for a sleek and smooth look.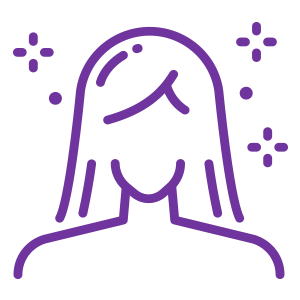 - SERVICE -
Style
Need an updo for an event? Maybe you just want a roll brushed look for a night out. If you are seeking a specific look or need help making a choice we want to be your salon of choice. We look forward to helping you create the perfect style.
- Reviews -
What Our Wonderful Salon in the Heights Clients Have to Say
"Excellent small salon located on Heights Ave. By the ♎.I found it during Covid and it's been my favorite salon since then."
-Ascetic Blur, Google Review
⭐️⭐️⭐️⭐️⭐️
"From the front desk to all of the stylist I've tried there has been a consistent level of friendliness and professionalism. They always ok what products are being used and what style you want and make sure your happy with the final look."
-Peggy Ogrady, Google Review
⭐️⭐️⭐️⭐️⭐️
"I have been a client since they opened 14 years ago. Every stylist has done my hair - and I have always been happy with their service. Mark does a wonderful job and I love this place."
-Sheila Harwell, Google Review
⭐️⭐️⭐️⭐️⭐️
"I have been coming to Mark for over 20 years, and the service is impeccable. I drive all the way from Pearland, and it's well worth the journey."
-Michael Banyai, Google Review
⭐️⭐️⭐️⭐️⭐️
"Thank you Erica! This haircut has lasted and helped make my mornings a lot quicker. This cut IS the definition of wash and wear. A little product, a couple of minutes with the diffuser and I'm off with bouncy and full locks. Your understanding of my hair type was spot on and I can wear this cut smoothed out or curly. I'm even getting compliments from folks I don't know for the cut weeks later! Thank you. I've found my stylist and salon in Houston!"
-Samia Mastandrea, Google Review
                                ⭐️ ⭐️ ⭐️ ⭐️ ⭐️
The Heights
IS MY PERMANENT
HOME
-Mark Pessolano
- Opening -
Hours
Monday: 11am - 4pm
Tuesday: 10am - 7pm
Wednesday: 10am - 7pm
Thursday: 10am - 7pm
Friday: 10am - 7pm
Saturday: 9am - 3pm
Sunday: Closed
- Company -
Address
Salon in the Heights
1438 Yale Street
Houston, Texas 77008
[email protected]
Tel: 713-868-8087